Womanizer: The Sex Toy Brand That Puts Women's Pleasure First
On 8 March annually we celebrate International Women's Day and commemorate the achievements of the fairer sex. It also focuses on furthering gender-equality efforts and challenging patriarchal systems standing in the way of true egalitarianism.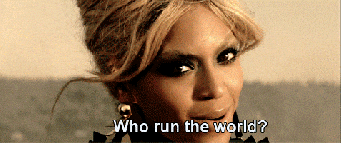 We also can't ignore the contributions women have made to the sex toy industry, which has been dominated by ladies in South Africa since 2017. Many brands are also steering away from the classic, genital-shaped devices and creating innovative gadgets that put female pleasure first. Womanizer is one of them. 
A 21st Century Sex Toy
First launched in 2018 after seven years of experimentation, Womanizer released their original model. Created by Michael Lenke of Wow Tech – a sex toy company based in Berlin – it wasn't long before it started flying off shelves, winning awards and making people pass out from sheer pleasure. Yes, really! It's clear that this corporation had reached its main goal: To create an innovative, discreet and reliable sex toy for women that focused less on inner thrusting and more on next-level outer sensations.
The inspiration behind this sleek and satisfying device was, strangely enough, an aquarium pump. Lenke was interested in how air could be harnessed in sex toys to create suction-like pulses. This led to the invention, and patenting, of Pleasure Air Technology. When held on or just above the clitoris, the controlled pulses stimulate this sensitive area. And, since statistics have revealed that 82% of women aren't able to orgasm from penetration alone, the Womanizer, which has a 100% success rate when it comes to reaching climax, is helping to close the orgasm gap. Finally!
Your Toy, Your Way
When the original Womanizer became such a roaring (moaning and screaming!) success, the company immediately went to work. Since their first launch, they have released more models, from small and discreet to longer and more luxurious, to suit every want and need. These include:
An upgrade from the original, this sex toy offers efficiency and versatility with 10 intensity levels and a long battery life. Nothing fancy here, just guaranteed orgasms reached in record time.
Described by the brand as 'the Prada of sex toys', this model is the most luxurious in the collection. It has an autopilot feature that allows you to sit back to enjoy the sensations.
This small but mighty device is perfect for pleasure on the go. And despite its size – being able to fit neatly in the palm of your hand – it still delivers the same ground-breaking satisfaction.
It might not be new, but it still deserves some serious credit! This device uses Pleasure Air Technology on the outside while also massaging the G-spot so that you can hit each and every spot!
Created to celebrate the union of the two brands, the Tango by We-Vibe and the Womanizer Premium are now combined in one exclusive boxset. One target. Two kinds of stimulation.
Always innovating and improving, the already-amazing Womanizer collection 100% lives up to the hype. So why not treat yourself, or the lady in your life, with a device this International Women's Day? Because ALL women deserve to have the power of Pleasure Air Technology and guaranteed satisfaction at their fingertips (and inside their naughty drawers)!