The Sex Essentials You Need for Safer and More Satisfying Lovemaking
Sex might be one of life's natural functions. But, just because it's something our bodies were designed to do doesn't mean that it's always comfortable or always safe. This is why having a constant supply of sex essentials is crucial in making sure that every love-making session is a satisfying one.

So what, exactly, falls into the category of sex essentials? They can be viewed as consumables: things that are used up and replaced often. When it comes to the bedroom, these include various types of condoms, lubricants, hygiene products and supplements. It's a good idea to always have them in supply so that you can amplify your sex life while keeping yourself safe.

Here's what you need in your bedside drawer so that you are always prepared for some good, clean (or dirty) fun! 
Play it Safe

Condoms
keep you safe from STDs and prevent unwanted pregnancy. And if you think that condoms put a damper on your sexcapades, take some time to explore the various, exciting options available that make for fun, safe times.
Not just a one-size-fits-all rubber sheath, condoms now come in several different varieties to cater to everyone and every size. 'Real feel' condoms are durable but thin enough to provide a skin-to-skin sensation, whereas condoms with added texture, such as ribs or studs, can *almost* turn the average penis into a real-life sex toy! Another fan favourite, flavoured condoms are a great way to make blowjobs satisfying for the giver as well as the receiver. Strawberry lollipop, anyone?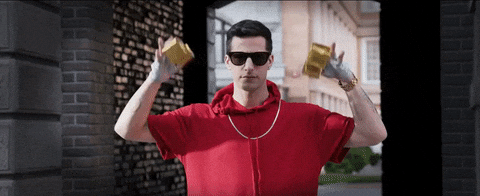 Wet and Wild
One of the sex essentials everyone should have on hand is lube. Using it, either sparingly or liberally can make sex more comfortable and heighten your sensation. There are also plenty of different types to choose from for some slippery fun, from cannabis-infused lubricants to the flavoured variety (yum!).
Heighten your love-making experience by using a tingling lube. It can heighten the sensation for even more pleasure. Flavoured lube can also turn your average romp into a sweet treat in an instant. Or perhaps bum fun is on tonight's agenda? The right lube is essential for anal sex, which is why there are some created specifically to make back-door play comfortable.

Keep it Clean
Personal hygiene is important. And this doesn't just apply to your bits, but to the toys that go in and around them, too! Not giving your sex toys a regular bath can not only damage them but lead to nasty infections. No thanks! Instead, invest in hygiene products to keep your body safe and your toys fresh.
A germ- and bacteria-killing spray cleanser is an easy way to keep toys sanitary. Ones that go up the butt need extra attention in the form of an anal toy cleanser. To keep your privates pristine and the pH levels in balance, an intimate wash is a must for gentle but effective cleansing.

Supplement Your Sex Life
Does your libido need a wake-up call? Or do you need to slow down and enjoy the moment? There are several stimulants or supplements designed to increase or decrease sensitivity, add size or simply spice things up for more excitement and way more satisfaction.
There are enhancers and supplements designed for both men and women. Female supplements can help to balance hormones and restore a lust for love-making. Adding a clit spray can also increase sensation 'downstairs'. 
When it comes to the guys, there are options to get their members pumped up and extended for long-lasting action and maximum pleasure.

Make sure to stock up on your sex essentials so that every love-making sesh is safe and satisfying!